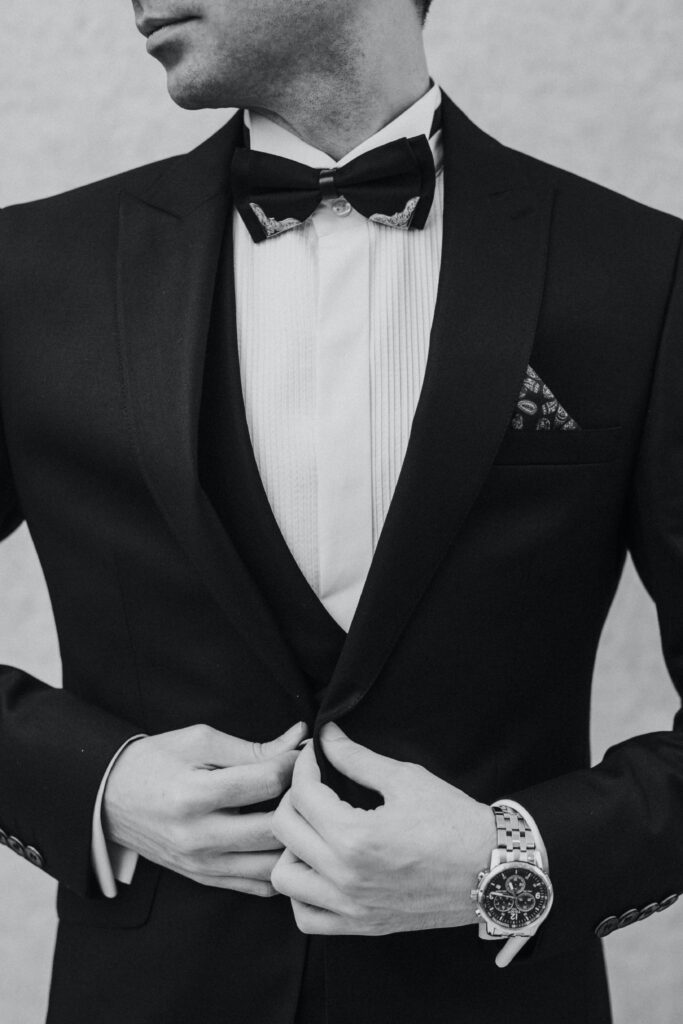 Absolutely. Just send us your clothing with your order. We'll be glad to incorporate any changes you might want and then return the clothing you sent, along with your new MySingaporeTailor.com custom made clothing.
We never have, do not and we never will. We respect and value your privacy.
All custom made clothing is shipped via Singapore Post or a reputable courier service. For any shipping matters, please email to: shipping@mysingaporetailor.com
Of course! Call us at +65-9423-6784. Please ask for David Nandwani.
A retail store carries a standard inventory, and that's all they can offer you. Whenever you buy from a retail outlet, you are always buying off the rack. Here at MySingaporeTailor.com, everything is custom tailored. This is our only business. This is how we can create fully custom made clothing in the exact style and fabric of your choice.

Certainly. If you have ten or more people interested in custom tailored clothing, we will be happy to make the arrangements. Our staff of tailors travel extensively throughout UK, Europe, Australia, New Zealand, Canada and the United States.
A custom made Men Suit starts at US$250 to US$1,495.00. A custom made Shirt starts at US$29 to US$195. Custom made Men Sports Coats are two-thirds the price of a Men Suit, and a custom made Men Pants run about one-third the price of a suit. Because of the silk facing, Tuxedos are US$75 to US$200 more than a suit. Men Topcoats are about the same price as Men Suits. A custom made Women Suit would cost the same as a Men Suit. A custom made Dress depends very much on the design and cloth used which starts at US$125. A custom made Women Pants will cost the same as a Men Pants.
Not at all. Once we have your measurements on our records, re-orders are easy. If you want something new, all you have to do is select the cloth and styles.
All custom made clothing that we sell are cut and sewn in our workshops in Singapore. On completion of your order, all garments are shipped by Singapore Post or a reputable courier service directly to you.
Yes, we will be happy to custom make clothing according to your preferred requirements. A design from a magazine, your best outfit in your wardrobe or a photo picture is most welcome! As professional tailors, we are able to make to measure any style or design to your preference.
Of course! You may choose any fabric we offer. We stock well over 10,000 choices of cloth and fabric, all of which come with high thread counts for rich texture and feel. We have put only a few samples up here on our site, but with time, we will be posting much more samples for your choice. If you are unable to find the exact fabric that you are looking for, simply send us an email at:info@mysingaporetailor.com with the description, or a photograph from a catalog or magazine. We will try to find the perfect match for you (and we will happily send to you a swatch of the match for your approval!)
You may start your first order by sending us your best fitting clothing. Or, if you do take your own measurements, follow the guidelines on our site to be sure the information is precise and comprehensive. Once we have received your order, our Master or Mastress tailor will call you and confirm all of your sizes for complete accuracy, if required.
Yes. All MySingaporeTailor.com custom made clothing carry a lifetime free repair of any seam. Additional buttons and shirt collar stays are always free for the asking. A guarantee is only as good as the company, which is why we offer you the best.
Yes, twice a year we introduce new fabrics. Let us know if you have a specific request, and we will endeavor to find the fabric for you.
Absolutely! A precise paper pattern is prepared based on your personal measurements and requirements. The only thing that is the same for all of our customers is our commitment to quality. We use the finest threads, and the strongest linings in the custom made clothing (and our buttons will never turn milky white from laundering!)
You will receive your order in three to four weeks. We always try our best to deliver sooner. If you need your order sooner, please send in your request and we will do our best to get it to you on time.
Show your friend the "Contact Us" page of the site and invite him/her to write to us. Your friend may email to us at: tailor@mysingaporetailor.com or call us. We respond to every inquiry and appreciate the opportunity to be of service.
Glad you asked. It is true, there are other companies. Our point of difference is how we take care of our customers. It shows in the craftsmanship details, the way we respond to requests and ultimately in the value of each and every garment that bears the MySingaporeTailor.com name.